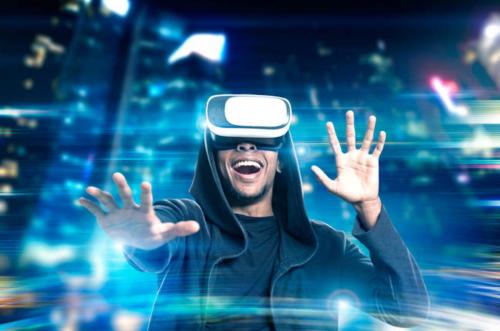 Microsoft Azure is currently the flagship and cloud based platform that all other services are built on such as Microsoft 365 and Dynamics 365. In 2010 when Azure first launched it was viewed as having limited documentation and was second class compared to Amazon Web Services (AWS). Microsoft Azure has since managed to breakthrough the barriers and would be myths about hosting data in the 'cloud' space. Currently Azure is the No. 1 cloud computing platform that services the commercial (private) sector and has its own government cloud space called Azure Government Cloud.
The cloud consists of data centers around the world composed of NASs, SANs, and servers which are capable of housing insurmountable amounts of data. These data centers or "cloud storage" facilities grew by reducing client equipment costs through eliminating the need for on-premise equipment. These data centers allow data to be stored and accessed remotely from any location and from any device connected to the internet.
​
What is Microsoft Azure? Well many companies are trying to figure it out. Microsoft is changing the landscape for how companies do business. Companies are getting more acclimated and comfortable with terms like "Cloud", "Migration", and "Hybrid". All these terms are what is allowing companies to save money and increase productivity, while making data which was once thought static to being mobile. Quick access to critical data on almost any device and the security of knowing that the data security integrity is maintained is precisely why even government organizations are making the move to the Microsoft Azure Cloud space. This mass movement into the cloud and virtualization makes invention and innovation go hand in hand to spawn creativity. Azure has added massive amounts of updates and features to their product line from blob storage to Identity-as-a-Service. A key feature update to Azure which has sparked waves of demand and innovation is Azure Media Services.
Besides Azure Virtual Machine (virtual server) creation, disk allocations, and blob storage, Azure Media Services stands out. Azure Media Services give organizations the ability to "live stream" data from blob storage or virtual machine and encoding platforms. This ability to freely access stored data and stream allows users and organizations to do 360-degree virtual reality streaming. Now the question becomes what services use "live streaming"? Many of these organizations may be familiar such as Facebook, YouTube, Comcast, and GoPro. These organizations that specialize in media broadcasting and the speed of getting the media to the masses have taken Azure Media Services to the next level of usage and automation.
Virtual reality gives the end user the feeling and ability to experience the sights and sounds of a place without being at the location. Other more practical uses are building designs. An architect could construct a building from the ground up, test the structure, and depict issues without ever leaving their office. To take this to another level, the integration of Azure with the medical industry has insurmountable benefits such as surgery for patients to be able to view internal organs and structures within the body through the assistance of X-rays and virtual reality, reconstruct the patient's organ or structure with 4D imagery. This in turn makes it easier for Doctors to view issues, virtually operate, and offer sound critical services during or before surgery is performed.
Combining holograms and virtual reality is only the beginning to the utilization of Azure. Microsoft Azure is rapidly becoming mainstream and is already the flagship for Microsoft. The virtual possibilities increase as Azure opens doors for technology which our generation has only dreamed of. TECHNOLOGY SOLUTIONS WORLDWIDE is a company that is proud to be a Certified and Trusted Microsoft Partner capable of bringing the best of Microsoft Azure to any organization. Our experienced engineers and architects are quantifiable and accountable to ensure that any project undertaking exceeds the client's and Microsoft's standard for quality.