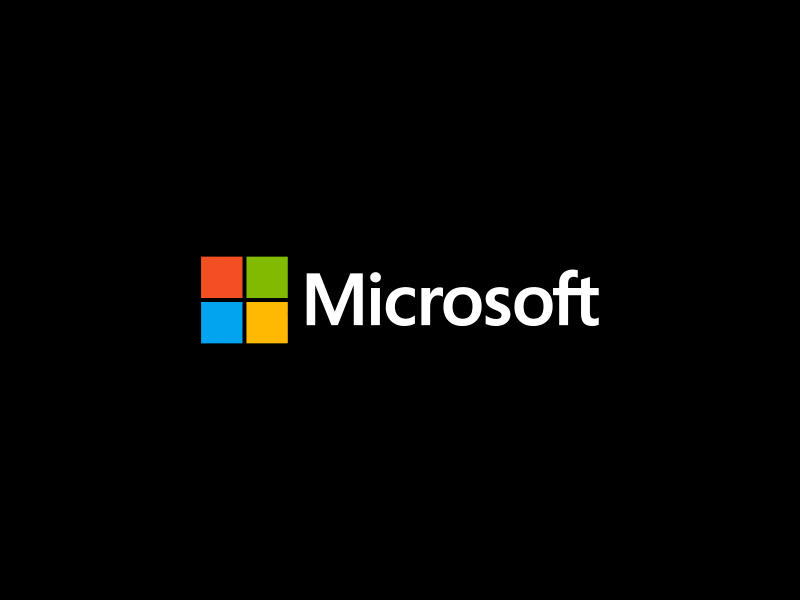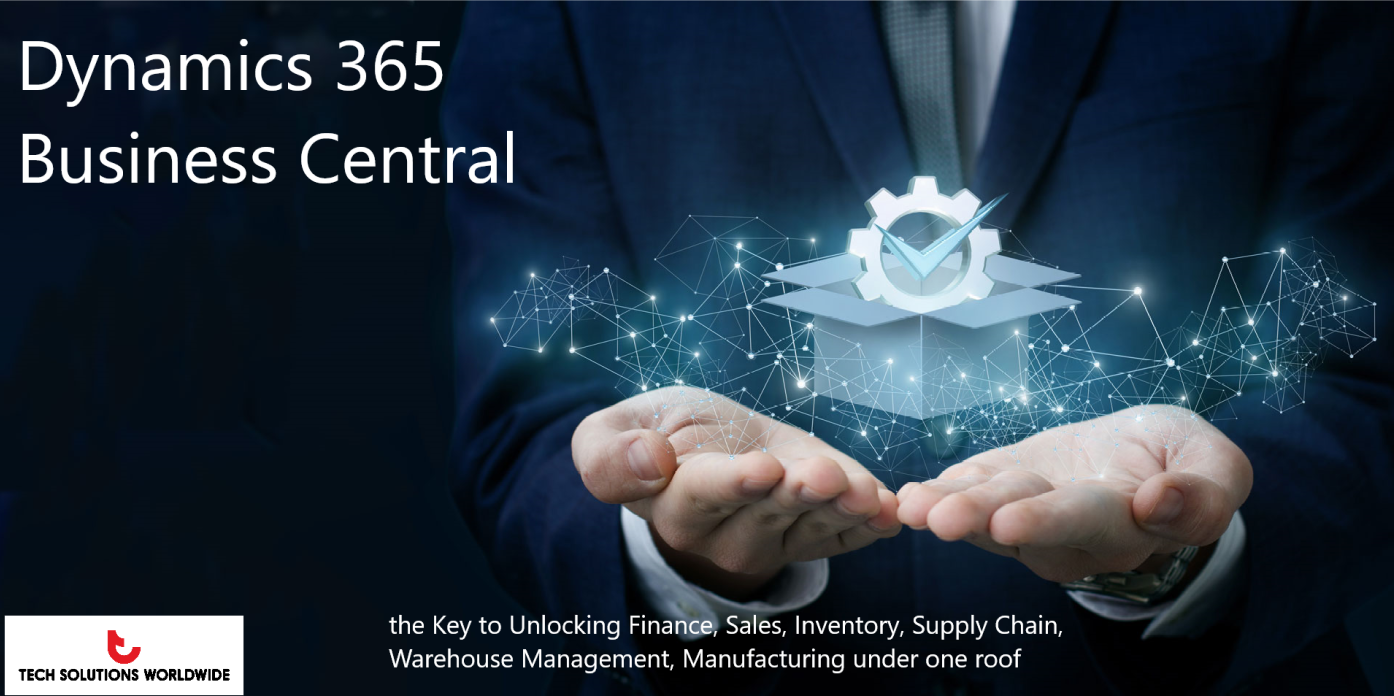 Enterprise Resource Planning (ERP)
The question of the year continues to burn through the internet as this product becomes more and more popular. Just what exactly is Business Central? Or even better, its formal name is Microsoft Dynamics 365 Business Central. It seems to be one of the hottest commodities for businesses to have and has the world craving for more from the Dynamics 365 line up of products. Business Central for short is the way to do business. If you are looking to go completely into the cloud and have more capabilities than Salesforce and QuickBooks combined, then Business Central is the solution you are looking for. The former on-premise version of Business Central is Dynamics AX which requires on premise equipment of servers and staff to maintain the servers. Those strings have been cut, and the new purely in-cloud version is Business Central with more features than the former on-premise version.
Business central is a central hub that connects multiple platforms into one solution. Finance, operations, service, and sales all connected under one platform to produce rapid solutions. Get critical insights from within the flow of business. Business intelligence on steroids when you need it with real-time dashboards including KPIs. Process automation is improved through real-time system suggestions that are based on historical data to assist employees with their day-to-day work processes. These workflows are integrated with audit trails, enterprise-level security, and artificial intelligence. Seamless process flows through its connectivity with Microsoft 365. Examples of this process is quote-to-cash workflow which allows quotes to be sent and received using native Outlook with Business Central integration. Take team meetings to the next level with Microsoft Teams integration that allows the sharing of business data within Teams chat sessions and teams channels. All data and integrations done in real-time to cut down on lag including response times are increased.
The brains of the operation lays in the financial capabilities of Business Central. The financial brain of Business Central comprises of simultaneous transaction management. This means the handling of budgeting, bank reconciliations, fixed assets, project costing, and all this is done through cutting down on cycle times. The late payment-prediction extension in Business Central allows the predictive algorithms to determine loss and profit including determining the problematic accounts. Problematic accounts are a pain when it comes to budgeting as these payments cannot be deemed as profits until they are reconciled. Integration of Power BI, Excel, and built-in reports help to modernize financial patterns, business planning, and to review trends. Get the power of reporting and full functionality through Power BI reporting which access data from across all platforms to include inventory teams, sales, purchasing, and accounting. These insights allow business leaders to make sound financial choices with certainty of the outcome.
The sales lifecycle gets a boost with built-in tools that monitor the cross-sell, renewal opportunities, upsell, and contact for the sales life cycle. These elements are critical in order to maintain communications while keeping a positive pulse on the intended audience which is a business's customers. Updating and designing pricing plans that are both flexible and scalable based group or individual customer needs allows agility within this platform integration. Sales tracking gives the ability to track all financial and communication functions of a sale from contact, concept, quoting, payment, fulfillment, and on-going product support. Asset capitalization is brought to life through maximizing the lifespan of assets with cash flow rightsizing of inventory. Through automatic registration, services and goods are tracked for all sales and service teams to able to respond to inquires quickly. one service order with labor charges. These work order assignments are tasked and provisioned to workloads.
Customer Service has a reliable and traceable platform in Business Central that allows exceptional service delivery. Equipment replacement made easy with repair and maintenance system that is unmatched to complete an all in one service and delivery platform. Tracking of service agreements to ensure customer success is another feature within Business Central. These service requests in Business Central can be fulfilled with prefilled service requests such as part and labor changes. Provisioning of spare equipment for customers to fulfill support requests. Registration of shipped goods including service items that are done in one place instead of multiple locations. This cuts down on multiple system access and utilization of central entry and retrieval location.
Warehouse layout can be scaled by using zones and bins. The exact layout to include the location of shelves and racks can be placed in these zones within Business Central to depict locations within warehouses. Item locations can be scaled based on bin capacity, type, or size. Use Business Central to enable cross-docking which will allow an immense speed-up of shipments. The warehousing function helps by optimizing the space being utilized in the warehouse and cutting down in the picking processes that are utilized. Realtime data on the locations of items. Reporting and item allocation powered by Power BI and artificial intelligence to optimize customer order fulfillment. These reporting tools use real-time data for all item quantities, zones, and bins.
Reporting done through job costing and timesheet management. Create and update budget reporting to make projects profitable. Plan and manage resources through capacity planning with sales. Invoice tracking on orders and quotes. Capacity planning with resource utilization and sales.
Convert offers to orders. Process governance and approvals through compliance in external and internal policies. With cycling counting move items between locations to control the quantity. Inventory is easily accounted for and replenished through sales forecasts, actuals, demand, and availability. Create purchase orders automatically through expected stock-outs.
The licenses required to run Dynamics 365 Business Central are subscription based. The types of licenses are Business Central Essentials, Business Central Premium, Business Central Team Member, and Business Central Device subscription licenses. Business Central does not have a minimum number of licenses to function correctly. Unlike Dynamics 365 Finance, Dynamics 365 Supply Chain, and Dynamics 365 Retail, Business Central only requires one license to launch the platform. Between Business Central Essentials and Business Central Premium, these licenses unlock the functionality in Business Central. Business Central Essentials offers the bare bones of the product to include:
Business Central Essentials – Full User
*Finance Management
*Inventory
*Sales and Marketing
*Supply Planning and Availability
*Sales and Delivery
*Project Management
*Purchasing Payables
*Warehouse Management
Business Central Premium – Full User
All Essential Offerings
*Service Management
*Manufacturing
These are data entry related licenses. These licenses can complete tasks being assigned, updates fields that they are given permission to update. These licenses are very limited in their capabilities and most functions have to be approved by a full user license that has been assigned the rights to approve a team member function or task. A typical example of a team member license is license assigned to a factory worker allowing he/she to input their time for the day. The user has very limited to no access other than to the time entry fields that a full user has granted them.
These licenses are not assigned to a single user. The license is specific to a device that is used by multiple individuals. This includes point of sales machines, kiosks, ATMs, warehouse devices and more. Because these devices are shared, their input as with the team member licenses are security locked down and have very limited access to the platform other than what has been granted.
Microsoft prices these licenses at a premium due to the capabilities within the Dynamics 365 platform. However, the value added by this platform can save any sized organization thousands to millions of dollars per year with automation, AI, reporting, workload balancing, accounting/finance, and so much more all cloud based.
Business Central Premium – Microsoft MSRP: $100 per user per month
Business Central Premium – Technology Solutions Worldwide: $70 per user per month annually
Business Central Essentials – Microsoft MSRP: $70 per user per month
Business Central Essentials – Technology Solutions Worldwide: $49 per user per month annually
Business Central Team Member – Microsoft MSRP: $8 per user per month
Business Central Team Member – Technology Solutions Worldwide: $6 per user per month annually
Business Central Device – Microsoft MSRP: $40 per user per month
Business Central Device – Technology Solutions Worldwide: $28 per user per month annually
Microsoft Dynamics 365 Business Central is by far one of the greatest platforms that is purely cloud based and is the best on the market. This product rivals QuickBooks, Salesforce, or any other accounting, CRM, ERP, or marketing software on the market. Revolutionizing business through technology is the methodology designed behind Business Central. If innovation, automation, business intelligence, decrease in cost, and increase in productivity is the goal, then Microsoft Dynamics 365 Business Central is the key to that success.
To get a quote for implementation, licenses, support, or a demo, Technology Solutions Worldwide is a Microsoft Dynamics Partner that is not only certified but accredited by Microsoft. Our architects and engineers are certified and accredited with years of experience. Technology Solutions Worldwide has been implementing Dynamics 365 Business Central since it was originally designed as Dynamics AX. From custom builds to out the box implementations, our teams ensure quality behind every implementation, license purchase, or support we provide our clients. Due to our strategic locations, we are able to offer this custom Microsoft solution to all of South America, Central America, Canada, the Caribbean, and all of the United States.
Feel free to call us at (800)998-2792 or email us at tsolutionsworldwide@gmail.com for general inquiries.
Using complex and agile environments to implement manufacturing processes. Construct a bill of materials that consists of a kit or finished products. This warehousing functionality allows the ability to define resources, raw materials, and subassemblies. Bill of materials can have special requirements captured. Processes such as assembly-to-order can have quotes and sales pulled at any point in time. Consumption is easily registered. The data from consumption is easily distributed amongst multiple bills of materials and routes. Scrap, variations in consumption, and output are easily reconciled.