In the fast-growing digital world, businesses often depend on technology solutions to drive results. Microsoft, being one of the global leaders in the technology industry, recognizes the importance of partnerships to extend its reach and provide value-added services to customers. To foster collaboration and support for its partners, Microsoft has established the MS Partner Membership Center. In this article, we will explore the implication of the Microsoft Partner Membership Center and highlight the benefits it offers to Microsoft partners in Canada.
Importance of Microsoft Partners
Microsoft partners play an important role in delivering innovative solutions and services based on Microsoft technologies and getting Microsoft partner certified. They act as an extension of Microsoft, bringing specialized expertise and industry knowledge to customers. By collaborating with partners, Microsoft can reach a broader customer base and address unique business needs effectively.
Introducing the
Microsoft Partner Membership Center
The Microsoft Membership Center serves as a dedicated platform for Microsoft partners to access various resources, tools, and support to enhance their capabilities and drive business growth which makes you Microsoft partner certified. It acts as a central hub, providing partners with the necessary tools and opportunities to differentiate themselves, collaborate, and deliver value to customers.
Benefits of Microsoft Partner Membership
1.   Increased Visibility and Branding
Membership in the Microsoft Partner Membership Center grants partners the opportunity to showcase their expertise and capabilities to a vast network of potential customers. Partners can leverage Microsoft's brand recognition and gain access to co-marketing opportunities, enabling them to increase their visibility and attract new business prospects.
2.   Access to Technical Resources and Training
Microsoft partners gain exclusive access to a wealth of technical resources, including product documentation, whitepapers, and training materials. This enables partners to stay up-to-date with the latest Microsoft technologies, enhance their skills, and deliver cutting-edge solutions to their customers.
3.   Collaboration and Networking Opportunities
The membership center facilitates collaboration and networking among Microsoft partners. Partners can connect with peers, share best practices, and engage in forums and events designed to foster knowledge exchange. This collaborative environment enables partners to build strategic alliances and explore new business opportunities.
4.   Marketing Support and Go-to-Market Programs
Microsoft recognizes the importance of marketing and offers comprehensive support to partners through the membership center. Partners can access marketing resources, campaigns, and co-selling programs to effectively position their offerings in the market. This support empowers partners to accelerate their go-to-market strategies and drive customer acquisition.
5.   Partner Incentives and Rewards
Microsoft appreciates the contributions of its partners and rewards them for their commitment and success. The membership center provides partners with access to partner incentives, including discounts, rebates, and rewards programs. These incentives not only recognize partner achievements but also provide financial benefits that contribute to their growth and profitability.
Becoming a
Microsoft Partners in Canada
Becoming a Microsoft Partners in Canada opens the door to a world of opportunities. To join the Microsoft Partner Membership Center and become a certified partner, businesses need to meet specific criteria defined by Microsoft. These criteria often include demonstrating technical expertise, customer satisfaction, and a commitment to ongoing learning and improvement. By fulfilling these requirements, businesses can unlock the benefits and resources offered by Microsoft's partner ecosystem.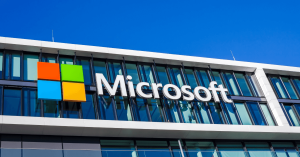 Microsoft Partner Certification
Microsoft partner certification is a testament to a partner's expertise and credibility and Techsolworld can make you Microsoft partner certified. By obtaining certifications in various Microsoft technologies, partners can differentiate themselves and showcase their proficiency to customers. Microsoft offers a range of certification paths tailored to different roles and specializations, enabling partners to build their capabilities and establish themselves as trusted advisors in their respective domains.
In conclusion, Microsoft Partner Membership serves as a bridge of collaboration, growth, and success for Microsoft partners in Canada. Technology Solutions Worldwide provides a comprehensive set of benefits and resources that empowers partners to enhance their visibility, access technical expertise, foster collaboration, leverage marketing support, and reap the rewards of their partnership with Microsoft. By joining the Technology Solutions Worldwide (techsolworld.com) membership center and becoming certified partners, businesses in Canada can position themselves as leaders in the digital transformation journey.