Microsoft Dynamics 365 Project Operations empowers business users to adapt to rapidly changing business environments. It provides businesses with everything they need to manage the life cycle of a project from project sales to invoicing and accounting for projects. It provides valuable analytics and insights on resource use, availability, gross margins, and tracking progress and spend on projects.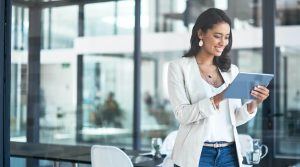 Project Operations Features and Capabilities
Microsoft touts many features and capabilities with Project Operations. Here is a quick summary of what is included. Project Management Based on Microsoft Project, Project Operations has a simplified, drag and drop project scheduling tool. It includes dashboards, task management, scheduling, interactive Gantt charts, and work-breakdown structures. Concurrently, it is a planning tool, not a project execution tool. Opportunity Management Being integrated with Microsoft Sales, CRM, it has a pricing and costing engine to use for deal management.
Resource Management With a built-in resource profile tool, it allows you to match resources up to project requirements based on skillsets. Time and Expense Management Another aspect of Project Operations is focused primarily on professional services organizations. As such, a core feature is a tool to submit time and expense reports via a mobile app or browser. Project Accounting Based on the previous version of Dynamics 365 project management and accounting, Project Operations offers some basic accounting functionality to adhere to GAAP or IFRS standards. However, it completely lacks a cost breakdown structure.
Project Dashboards
Because Project Operations comes equipped with limited visualization tools to help with resource utilization, forecasting and budgeting.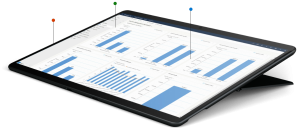 While Project Operations is a new app, its main components have proven popular with project managers across the board. Therefore, the solution is in some ways a "best of" of Microsoft's other pre-existing project management solutions, including Microsoft Project. For that reason, the combination of mature, high performing Microsoft software and TSW as a longtime project management software expert for Dynamics 365 means you are in a safe pair of hands when deciding to implement Dynamics 365 Project Operations. Technology Solutions Worldwide is a global organization that is focused on the constant improvement both in quality and satisfaction. Equally as important is to know that we have offices all over North America, Central America, South America, and the Caribbean. Furthermore, for more information about Microsoft Dynamics 365, contact us!
Inquiries
For any inquiries, please call: (800) 998-2792
Email – info@techsolworld.com
Get started with the different Microsoft Dynamics 365 licenses.