Dynamics 365 Business Central
Business Central is a business management solution for small and mid-sized organizations that automates and streamlines business processes and helps you manage your business. Highly adaptable and rich with features, Business Central enables companies to manage their business, including finance, manufacturing, sales, shipping, project management, services, and more. Companies can easily add functionality that is relevant to the region of operation, and that is customized to support even highly specialized industries. Business Central is fast to implement, easy to configure, and simplicity guides innovations in product design, development, implementation, and usability.
Microsoft Dynamics 365 Business Central is a cloud-based, all-in-one business management solution which enables customers to upgrade from their entry-level accounting software or legacy ERP system to one single, comprehensive solution to manage finances, operations, sales, and customer service. Helping organizations streamline their processes, improve customer relations, and enable growth through: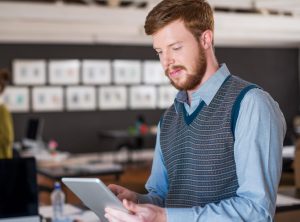 Business without silos – connecting businesses and boosting efficiency with automated tasks and workflows, all within the familiar Microsoft interface of applications such as Word, Outlook and Excel.
Actionable insights – achieving more and gaining a complete view of the business with connected data, business analytics and guidance delivered by Microsoft's leading intelligent technologies.
Solutions built to evolve – get started quickly, growing and adapting in real time with a flexible platform that makes it easy to extend beyond Business Central based on evolving business needs.
Business Central is available in two versions, Essentials and Premium, but what is the difference between the two versions and which license is the right one for your business?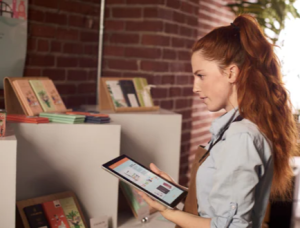 Dynamics 365 Business Central Essentials Functionality
The Essentials license gives your users:
Finance Management – Basic general ledger, dimensions, multiple currencies, budgets, accounts schedules, cash flow forecasts, fixed assets, cost accounting, bank account management, electronic payments and direct debits, customer payment processes, and more
Sales and Marketing – Contact management, campaign management, interaction and document management, email logging, opportunity management, and Dynamics 365 Sales integration
Sales and Delivery – Sales invoicing, sales order management, sales line pricing and discounting, campaign pricing, sales invoice discounts, alternative shipping addresses, sales return order management, and bulk invoicing from Microsoft bookings
Purchasing and Payables – Purchase invoicing, purchase order management, purchase return order management, alternative order addresses, purchase invoice discounts, alternative vendors, and vendor catalog items
Inventory – Basic inventory, item categories, item attributes, item tracking, multiple locations, location transfers, shipping agents, item charges, item cross-references, item substitutions, item budgets, analysis reports, and cycle counting
Supply Planning and Availability – Supply planning, demand forecasting, sales and inventory forecasting, order promising, calendars, drop shipments, and order planning
Project Management – Basic resources, capacity management, multiple costs, jobs, and timesheets
Warehouse Management – Bins, bin setup, inventory picks and put-aways, warehouse receipts, warehouse shipments, internal picks and put-aways, and warehouse management systems
Dynamics 365 Business Central Premium Functionality
In addition to the features you get with Essentials, Premium offers Service Order Management and Manufacturing capabilities
Service Management – Planning and dispatching, service contract management, service item management, service order management, and service price management
Manufacturing – Assembly management, standard cost worksheets, production bill of materials, basic capacity planning, machine centers, version management, production orders, and finite loading.
Technology Solutions Worldwide is a global organization that is focused on the constant improvement both in quality and satisfaction. Equally as important is to know that we have offices all over North America, Central America, South America, and the Caribbean.
Inquiries
Website: https://techsolworld.com/
For any inquiries, please call: (800) 998-2792
Email – info@techsolworld.com