A lot of people have varied perspectives regarding Dynamics 365 business central. You might need solutions to the differences in license types and types of users. However, this article answers questions about the dynamic 365 business central license pricing and other frequently asked questions. Key topics to be explained:
      What is D365 Business central
      Pricing and User types
      License and licensing type
      How do you purchase a d365 business central license
What Is Dynamic 365 Business Central?
Dynamics 365 business central is a cloud-based management system for businesses. Because it enables business owners to comfortably manage business operations, sales, finances, and customer service in an organized directory. It is a feature of the Microsoft 365 business that provides solutions to business management. It would be best if you consider purchasing the Microsoft Dynamics 365 business central to pamper your business with its spectacular business features.
Pricing And User Types
Dynamics 365 business central license types determine the prices of the Dynamics 365 business central prices. Along with the price variation according to the license types' functionality and the number of users using the bundle. In addition, old-time users of Dynamic GP are given special discounts. The user types are of two kinds, the full user and the additional user. Besides access, the full user has the privilege to enjoy the full functionality of the business application, while an additional user can only enjoy limited access to the functionality of business applications.
Users can subscribe to the Business central essential full user package at USD 70.00 per user per month.
BC Users can also subscribe to the Business central premium bundle at USD 100.00 per user per month.
The business central team member package can be subscribed at USD 8.00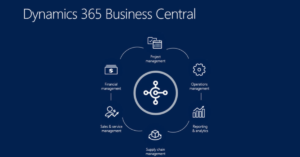 License And Licensing Types
There are three types of D365 business central licensing;
Business Central Essentials
This license package is a full-user package whereby all business application functionality is available. D365 BC bundle is packed with core functions that the business requires. In addition, the business central essentials provide management in Human resources, supply chains, projects, warehouses, and financial aspects.
With business central premium has all the features of the business central essentials plus other features like service management and manufacturing. Furthermore, it is a full-user package.
Business Central team members
The business central team member is an additional user package with specific functions. For example, the bundle allows users to read and edit data, approve or reject assigned tasks, create and edit sales quotes, and enter job sheets for approval, among other minimal functionalities.
How Do You Purchase Dynamics 365 Business Central License?
The dynamics 365 business central license can only be purchased through certified Microsoft Partners like Technology Solutions Worldwide. Contact us for more information.
Secure A Dynamics Business Central License
Technology Solutions Worldwide offers license options to businesses and corporate bodies. We are a Certified Microsoft Partner you can trust with your Microsoft licensing needs. Contact us to secure a license option today!