Dynamics 365 Finance
 and Operations is an Enterprise Resource Planning (ERP) system that enables medium to large-sized businesses to automate and manage their global operations. It provides real-time visibility to support decision-making, forecast future outcomes, and foster organizational growth.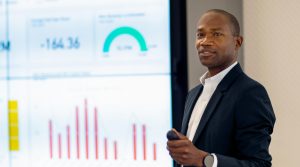 Maximize financial visibility and profitability
Microsoft Dynamics 365 
Finance unifies
and automizes your business processes while minimizing financial complexity and risk. Let us help you modernize your financial operations and connect your entire business by bringing together your processes, data and people. With
Dynamics 365 Finance
you can integrate financials into your core business processes and automate time-consuming tasks, empowering your teams with enhanced productivity tools, greater visibility and better decision making.
RECORD TO REPORT
Manage financial risk and reduce fraud while improving financial management efficiency and ease of reporting
PROCURE TO PAY
Optimize an organization's expenditure process to reduce costs
QUOTE TO CASH
Re-imagine your revenue process cycle, whether it is inventory and/or labor based to drive more revenue
HIRE TO RETIRE
Support all the business processes in your organization by empowering your people
Dynamics 365 Finance & Operations: The TSW Advantage
Microsoft Dynamics ERP
is TSW's core competency; we've been working with Dynamics for more than 15 years. Our team has the technical and project management skills necessary to deliver on critical business technology implementations. We were early adopters of the Microsoft Dynamics 365 suite, and our status as a full-stack Microsoft partner means that we can deliver impact across your entire business.
We have expertise in delivering remote as well as on-site Microsoft Dynamics training, implementations, upgrades, and support.
Technology Solutions Worldwide has a dedicated team of consultants committed to the delivery of Dynamics 365 Finance & Operations.
Our experts have deep industry experience in manufacturing, distribution, professional services, back-end retail & e-commerce (B2B and B2C), and financial services.
You can leverage our over 15 years of ERP implementation experience for your project. We bring our well-honed project management and communication philosophies to every project.
TSW does more than Finance & Operations — we are experts in all Dynamics 365 ERP and CRM solutions, Office 365, Power Platform the Microsoft Azure cloud and more. So we can help you make a good decision as to the best apps for your business, and help you integrate all the pieces together.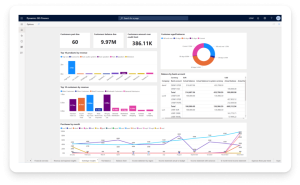 Dynamics 365 Finance & Operations Features
Automation, Efficiency, and Control
If you want a financial system that is familiar and integrates with the rest of your Microsoft technology, look no further.
Manage your finances: quote, invoice, make payments, and collect.
Easily see all the data you need to prepare financial statements and analyze company performance.
Manage your inventory, supply chain, projects, manufacturing, and more.
Automate tasks to increase productivity and unleash creativity across your enterprise.
Handle tax and compliance with confidence. Ideal for multi-currency, multi-country enterprises.
Technology Solutions Worldwide is a global organization that is focused on the constant improvement both in quality and satisfaction. Equally as important is to know that we have offices all over North America, Central America, South America, and the Caribbean.
Inquiries
For any inquiries, please call: (800) 998-2792
Email – info@techsolworld.com