Microsoft Defender for Endpoint
Core Defender Vulnerability Management
Microsoft Defender for Endpoint has built-in core vulnerability management capabilities. The capabilities use a modern risk-based approach to the discovery, assessment, prioritization, and remediation of endpoint vulnerabilities.  This includes misconfigurations. To further enhance your ability to assess your security posture and reduce risk, a new Defender Vulnerability Management add-on for Plan 2 is available. This new add-on is a security enhancement that allows the endpoint management system to do constant scans while providing valuable updates to critical systems.
The attack surface reduction set of capabilities pro
Attack surface reduction
vides the first line of defense in the stack. By ensuring configuration settings are properly set and exploit mitigation techniques are applied, the capabilities resist attacks and exploitation. This set of capabilities also includes network protection and web protection, which regulate access to malicious IP addresses, domains, and URLs.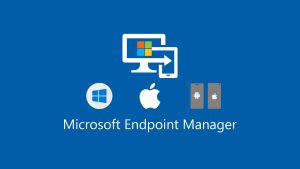 Next-generation protection
To further reinforce the security perimeter of your network, Microsoft Defender for Endpoint uses next-generation protection designed to catch all types of emerging threats.
Endpoint detection and response
Endpoint detection and response capabilities are put in place to detect, investigate, and respond to advanced threats that may have made it past the first two security pillars. Advanced hunting provides a query-based threat-hunting tool that lets you proactively find breaches and create custom detections.
Automated investigation and remediation
In conjunction with being able to quickly respond to advanced attacks, Microsoft Defender for Endpoint offers automatic investigation and remediation capabilities. These capability help reduce the volume of alerts in minutes at scale.
Microsoft Secure Score for Devices
Defender for Endpoint includes Microsoft Secure Score for Devices. This feature is designed to help you dynamically assess the security state of your enterprise network, identify unprotected systems, and take recommended actions to improve the overall security of your organization. Microsoft Score for Devices gives an in-depth real-time look at the environment and all devices. Thus providing an overall score to measure the security of the environment.
Microsoft Threat Experts
Microsoft Defender for Endpoint's new managed threat hunting service provides proactive hunting, prioritization, and additional context and insights that further empower Security operation centers (SOCs) to identify and respond to threats quickly and accurately.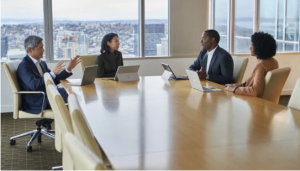 Conclusion
Microsoft Defender for Endpoint is a robust and holistic form of endpoint protection. This protection is perfect for organizations of all sizes. From proactive actions to tighten up security, to remediation if malware is detected. Defender for Endpoint will constantly take actions to keep you secure. Paired with Microsoft Defender Antivirus, you can have better protection, more meaningful insights, and a stronger single platform. While there are some licensing and operating system requirements, Defender for Endpoint can be used on most operating systems.. It also can be purchased as a stand-alone license. If the license has not already been purchased as part of a subscription package or bundle, it can be purchased separately. Overall this endpoint protection's core features and benefits make it an excellent choice for any organization.
Technology Solutions Worldwide is a global organization that is focused on the constant improvement both in quality and satisfaction. Equally as important is to know that we have offices all over North America, Central America, South America, and the Caribbean.
Furthermore, for more information about Microsoft Defender for Endpoint, contact us !
Inquiries
For any inquiries, please call: (800) 998-2792
Email – info@techsolworld.com