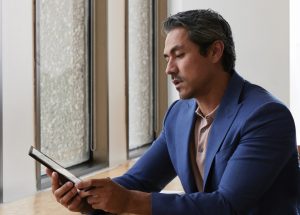 A key point to notated with Dynamics 365 HR is that is can be utilized to motivate your employees. Place them in a position to succeed and propel professional growth with Microsoft Dynamics 365 Human Resources. Some of the employee-centric tools that help are below:
The solution will assist you and your team in not only streamlining common HR tasks, but also in providing a better employee retention experience.
The entire life cycle of your employees is supported. This means from recruiting, employee administration, and employee development. All aspects are covered by this system.
The modular solution is freely scalable from usage alongside an existing HR system, right up to standalone usage as a comprehensive human capital management solution.
Take advantage of the benefits of Microsoft Dynamics 365 for your human resources management as well.
Microsoft Dynamics 365 Human Resources (which was earlier known as Microsoft Dynamics 365 Talent) manages your biggest asset – your employees. Comparatively, it brings a focus on people, the application handles all related functions, from recruitment and onboarding to management and Human Capital Management (HCM) reporting.
Moreover, with this application's features and capabilities such as integration with LinkedIn that drives direct social media interaction, allows the audience to broaden.  Then, Microsoft Power BI dashboards and interactive analytics ensure that the entire management of human resources is optimized. Acting as a single platform, Microsoft Dynamics 365 Human Resources unites information silos, enables data-driven decision making, and instils a culture of collaboration, progression, and transparency – all in a way to make the HR function a center of operational excellence and employee empowerment.
Features
Integrated work makes fun
Bring your human capital management to the cloud for a mobile, employee-focused, strategic HR approach. Not only unifying the experience but managing the data points.
For example, applications from your website are automatically transferred to the recruiting module. You do not have to enter master data again.
If you decide to hire the applicant, he or she will be transferred to the Microsoft HR Employee Administration with a single click.
If you have hired a salesperson, his or her sales commission from the sales department is automatically transferred to HR every month to prepare the payroll automatically.
For all employees in service, the availabilities are updated directly from HR via absences (vacation, illness, etc.).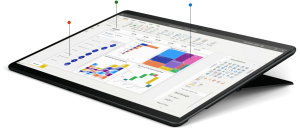 Modular and scalable
Microsoft Dynamics 365 HR has a modular structure, ranging from the addition of an existing HR system to the deployment as a fully comprehensive HR management solution.
Furthermore, the solution is flexibly scalable. Editions are available for small and medium-sized companies up to large corporations.
With the industry templates, Microsoft Dynamics 365 HR is prepared for the use in your industry. So you can start immediately out-of-the-box and benefit from the experience of many customers in your industry.
Because the solution is certified for many countries, even internationally oriented companies can use the solution to meet the specific requirements of individual country branches.
Microsoft Dynamics 365 Human Resources: Benefits
Streamline and simplify onboarding and other HR processes
Enhance productivity by shortening time-to-hire and setting priorities for employees
Boost employee morale with effective administration of benefits and appraisals
Create a positive and collaborative work environment by building relationships
Free up time for HR to work on strategic initiatives via automation of repetitive processes
Take informed decisions with a 360-degree view of all employees
Technology Solutions Worldwide is a global organization that is focused on the constant improvement both in quality and satisfaction. Equally as important is to know that we have offices all over North America, Central America, South America, and the Caribbean.
Conclusively, Technology Solutions Worldwide is the only Microsoft partner offering 30-40% off all Microsoft subscriptions. We also offer a 2 year price lock. This means your pricing quoted will not increase.
Inquiries
For any inquiries, please call: (800) 998-2792
Email – info@techsolworld.com