What Is  Enterprise Mobility and Security?
Microsoft Enterprise Mobility Suite (EMS) combines Azure Active Directory, Rights Management, Microsoft Intune, and Advanced Threat Analytics for cost-effective, comprehensive security across devices, applications, and data. Keep your cloud data secure, manage mobile devices with ease, and identify suspicious user and device activity across your efficient network with built-in intelligence. Microsoft Enterprise Mobility Suite (EMS) offers your business the tools it needs to be secure, compliant, mobile, and productive, all packed into one affordable suite. Microsoft EMS enables single sign-on from thousands of apps, secure data share within your organization, and automated behavioral analytics to identify suspicious activities.

Enterprise Mobility security E3?
Enterprise Mobility + Security E3
includes Azure Active Directory Premium P1, Microsoft Intune, Azure Information Protection P1, Microsoft Advanced Threat Analytics, Azure Rights Management (part of Azure Information Protection) and the Windows Server CAL rights.
Enterprise Mobility security E5?
Enterprise Mobility + Security E5
includes all the capabilities of Enterprise Mobility + Security E3 plus Azure Active Directory Premium (AADP) P2, Azure Information Protection P2, Microsoft Cloud App Security, Azure Active Directory [AD] Identity Protection (as a feature of AADP P2), Azure Advanced Threat Protection.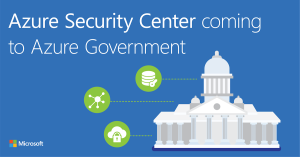 What Is Azure Active Directory Premium?
Azure Active Directory Premium provides single sign-on to thousands of cloud (SaaS) apps and access to web apps you run on-premises. Built for ease of use, Azure Directory Premium features Multi-Factor Authentication (MFA), access control based on device health, location, and identity, and holistic security reports and alerts.
What Is Azure Rights Management?
With hundreds of cyber-attacks occurring daily, the need to safeguard information and maintain control when addressing internal mandates for cloud migration is higher than ever. Azure rights management helps protect from these threats by:
Easily enforcing policies to improve data security
Enhancing the security of your SharePoint libraries
Protecting information from unauthorized access – internal and external
What Is Microsoft Intune?
Microsoft Intune provides mobile device management, mobile application management, and PC management capabilities from the cloud. Organizations can provide their employees access to corporate applications, data, and resources from virtually anywhere on almost any device while keeping information secure.
What Are Advanced Threat Analytics?
Microsoft Advanced Threat Analytics (ATA) provides an efficient network by identifying suspicious user and device activity with built-in intelligence and offering clear and relevant threat information on a simple attack timeline. By automatically analyzing, learning, and identifying normal behavior, ATA recognizes when device activity is out of the ordinary.
Technology Solutions Worldwide is a global organization that is focused on the constant improvement both in quality and satisfaction. Equally as important is to know that we have offices all over North America, Central America, South America, and the Caribbean.
Inquiries
Website: https://techsolworld.com/
For any inquiries, please call: (800) 998-2792
Email – info@techsolworld.com