Technology Solutions Worldwide is proud to be authorized by Microsoft to sell Microsoft Office 365 Government subscriptions as a AOS-G partner.  With our Microsoft partnership, this allows us to provide both Azure Government, and GCC High pricing, licensing, migrations and managed support to Federal, State, and Local Governments as well as DoD Contractors and supporting agencies.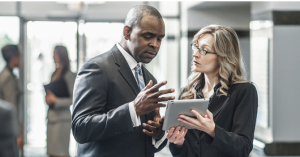 TSW is ideally suited to help the defense industry meet the new requirements of the Cyber Security Maturity Model Certification. Microsoft Government Cloud Environments Government Community Cloud (GCC)
Government Community Cloud (GCC) is for local, civilian, and federal government agencies. Ultimately, GCC has many of the same features as the commercial environment. Also features data centers ONLY in the continental United States (CONUS), as mandated by FedRAMP Moderate. Because the requirement is for Microsoft GCC High GCC for highly classified government users and those doing business with them. GCC High was created to meet the needs of DoD and Federal contractors. Specifically, because of their need to meet the stringent cybersecurity and compliance requirements of NIST 800-171, FedRAMP High, and ITAR.  Additionally, this applies to who needs to manage CUI/CDI. GCC Government Microsoft 365 &
Office 365
are a cloud services platform. Conversely, this platform offers Exchange Online along with other familiar Microsoft products like Word, Excel, PowerPoint, and OneDrive (along with other productivity services).
Security
Ultimately, data security features that ensure regulatory compliance can be purchased as additional license add-ons. Office 365 Government plans are designed for the unique needs of government organizations. They provide all the features and capabilities of Office 365 services in a segmented government cloud community that enables organizations to meet U.S. compliance and security standards. Office 365 Government plans are available to (1) qualified government entities, including US federal, state, local, tribal, and territorial government entities, and (2) other entities (subject to validation of eligibility) who handle data subject to government regulations and requirements, where use of Office 365 Government is appropriate to meet these regulations and requirements.
Microsoft Government Plans
Each plan is offered as a monthly subscription and can be licensed to an unlimited number of users. Once your organization has been validated, you can begin using the trial. Learn more about eligibility requirements.
Microsoft 365
is an all-in-one bundle that includes Office 365 and Enterprise Mobility +Security for a complete, interconnected experience.
Microsoft 365
Microsoft 365 includes
Endpoint Manager
(Intune) as well as strong data security features required for compliance. Along with the convenience of Microsoft 365 Compliance and security are some of the most robust tools that government organizations need to be effective. Additionally, governments choose Office 365 for convenience. Its suite of applications, including Microsoft Groups, Teams, OneDrive, SharePoint, and more.  Comparatively, Office 365 GCC addresses the need for effective intra-organizational communication and connectivity. Simultaneously, the Office 365 Government service description is designed to serve as an overlay to the general Office 365 service description. It defines the unique commitments and differences governments face while providing the same convenient offerings. Organizations can create open lines of communication while maintaining a central hub that keeps documents and initiatives organized. Because of Office 365's ease of use, this means less downtime and less burden on your team members.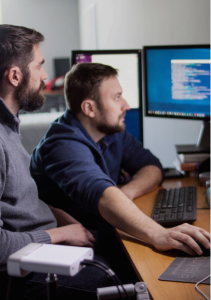 There are several reasons to purchase your
Microsoft Office 365 Government
licenses through a CSP like
Technology Solutions Worldwide.
Since our conception, spreading out the cost of 365 Subscriptions and discounted them has been our way to do business. Normally, Microsoft's 365 licenses are billed a year in advance. With a CSP like us, you can change that to a monthly rate instead of a yearly commitment. Improved Scalability for Licenses. With monthly rates comes better scalability. Don't get stuck paying for licenses you don't need! Access to Special Resources. Likewise, cloud solution partners have access to exclusive resources, such as software asset management (SAM) solutions that provide you with deeper insights into your data. Help assessing your Microsoft Secure Score. Get help analyzing your organization's security so you can make improvements that better protects your data and assets from potential espionage.
Inquiries For any inquiries, questions or commendations, please call: (800) 998-2792
Headquarters 11340 Lakefield Drive, Suite 200 Johns Cree, GA 30097