Microsoft Visio can be used to create simple or complicated diagrams. It offers a wide variety of built-in shapes, objects, and stencils to work with. You can also make your own shapes and import them if you're willing to do all that extra work. The driving idea behind Visio is to make diagramming as easy as possible for the user. We think Visio is on the right track for that. Visio Diagram Types There are several different types of diagrams you can make using Microsoft Visio. Below are some of the more popular uses for Visio.
Flowcharts
Flowcharts show a visual sequence of steps and decisions for a process, generally using shapes to show the steps and arrows to show the progression from one step to another. The term Flowchart is a generic term, and can also include process flows, process maps, work flows and flow diagrams.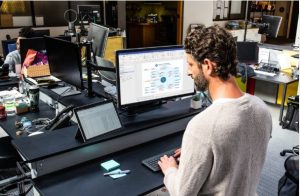 Organizational Charts
Organizational charts, or org charts, show the reporting relationships and hierarchies within an organization. They can show who reports to who, as well as the overall hierarchy from top to bottom to help with planning and management. These are also known as hierarchy charts, structure charts and organograms.
Floor Plans Floor plans are scaled drawings that show the footprint or cross section of a building or other structure. The features are used to ensure proper sizing as well as the location of rooms and other items, like furniture, relative to one another. Floor plans are also called house plans, blueprints, architectural plans, building plans and schematics.
Mind Maps Mind maps are diagrams that show the connection between ideas by grouping and connecting related ideas to the overall topic(s) at hand. Mind maps make for effective planning and brainstorming tools. Mind maps are also known as concept maps.
Charts & Graphs
A staple of Excel, but also included in Visio, charts and graphs are seen in almost every business presentation. They are used to represent data visually in a way that makes the information being presented easier to understand. Common examples include bar charts, line charts and pie charts.
Gantt Charts A common diagram in project management and planning is a Gantt chart. Theses charts show individual tasks in a project, their start and end dates, the people assigned to the tasks as well as other information relevant to the project. While Microsoft also develops Project, a dedicated project planning software, Visio still includes rudimentary project planning templates as well.
Anyone who needs to simplify complex ideas through the use of visuals can benefit from Microsoft Visio. People who can benefit from Visio can be put into three categories, namely: Must-Have Users Users in this category need a powerful diagramming solution to fulfill their job requirements. They could be office managers who manage floor plans or people who need to create professional presentations frequently. Nice-to-Have Users For nice-to-have users, creating diagrams and visualizations can make their job easier. While creating flowcharts is not their primary role, they play a significant part in their day-to-day responsibilities. Examples of this category include program managers and process owners like IT administrators and HR professionals. Basic Users Basic users include the majority of people who don't really need to create diagrams often. They can make do with basic tools like PowerPoint or free apps like Paint to get the job done.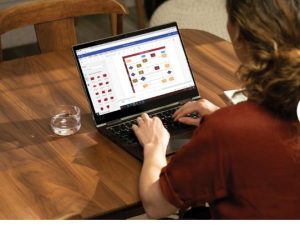 Microsoft Visio Plans differences and comparison Microsoft Visio as a part of Office 365 gives access to the professional diagram designer available online. Moreover, Visio plans could include additional storage in OneDrive and integration with other Microsoft 365 apps.
Visio Plan 1 is a browser-based version of the app. It includes more templates and connectors than Visio in Microsoft 365.
Visio Plan 2 has many advanced features and a desktop app. It's meant for power users who need a wider range of options and can't settle for a Visio alternative. Technology Solutions Worldwide is a global organization that is focused on the constant improvement both in quality and satisfaction. You may view our office locations below as grow and expand, the listings will be added.
Inquiries For any inquiries, please call: (800) 998-2792
Email – info@techsolworld.com